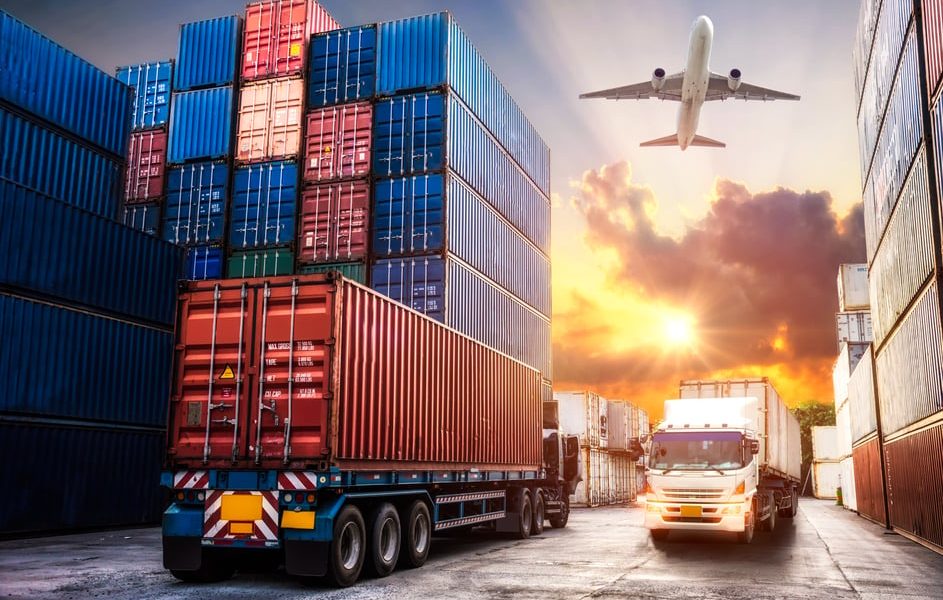 Supply Chain
3PL EDI Software – Process, Problems, & Solutions
On March 10, 2023 by Shivam Rawat
3PLs deal in several industries, including retail, manufacturing, automotive, textile, etc. Because of the very nature of 3PL's business, the EDI process of each customer differs from the other. So, the ability to implement custom EDI solutions for its customers is vital for a 3PL. They cannot rely on template processes alone. So the question is, what's an ideal EDI software for a 3PL? Let's take a look.
What is 3PL EDI integration?
EDI integration for 3PL is the process where a 3PL provider implements an EDI system to electronically exchange b2b data with its customers and their trading partners. Consider a manufacturer that uses a 3PL service to manage its supply chain. In order to achieve faster and more accurate communication in its logistics operations, the manufacturer or the 3PL provider replaces emails and paperwork with EDI integration between their management systems.
EDI processes & EDI documents for a 3PL
Typically, there are three business processes that demand EDI integration to ensure the functioning of a 3PL.
Inventory management
If 3PL and the manufacturer have EDI integrated between their systems, they can always keep a check of their inventory levels with EDI 846. Having the info about the inventory levels at the 3PL warehouse helps with restocking when needed. Suppose the 3PL is running out of stock for an item and wants to update the manufacturer requesting another dispatch. It will send EDI 846, defining the item, quantity available, location, and restocking dates. Similarly, the manufacturer can also send EDI 846 to inform 3PL about their stock.
Inventory management EDIs
EDI 846 (Inventory Inquiry/Advice)
EDI 947 (Warehouse Inventory Adjustment Advice)
Shipping
3PL fully manages the shipping process for its customers from the warehouse to the buyer's doorstep. They receive the purchase order from the customer via EDI 850/940 containing order information, such as billing information, item identifiers, shipping terms, and payment terms. 3PL retrieves the order, pack it as per instructions, and arranges the delivery for the buyer. Once the order is shipped, 3PL sends a shipment notification or a warehouse shipment confirmation via EDI 856/945. It contains shipping details, buyer information, and tracking details.
Shipping EDIs
EDI 856 (Advance Shipment Notification)
EDI 945 (Warehouse Shipping Advice)
EDI 943 (Warehouse Stock Transfer Shipment Advice)
Receiving
Receiving is the process of restocking the inventory. When the warehouse inventory levels go down, the customer will ship the next stock, and the 3PL will receive a shipment notification via EDI 850. Upon receiving the new stock, the 3PL will send a receipt confirmation via EDI 861 containing information about the received order. In case the shipment is received in parts, has any defective items, or does not meet the expected order, such details will also be present in EDI 861.
Receiving EDIs
EDI 944 (Warehouse Stock Transfer Receipt Advice)
EDI 861 (Receiving Advice/Acceptance)
What EDI problems would 3PL face?
3PLs can never have a set EDI process for every customer of theirs, unlike retailers like Walmart, who simply dictate a common EDI process for all trading partners, irrespective of how many they incorporate. Unfortunately, for 3PLs, it varies for every industry and even for different customers in the same industry.
Another concern that 3PLs deal with is their financial margins which are already very thin. Most 3PL providers make the bare minimum in profits. While wanting to make their process efficient time and money-wise, investing in just about any EDI service without proper research can do greater damage to 3PLs while upscaling.
What is the best EDI solution for 3PL EDI integration?
Considering the fact that every customer might require a different set of EDI documents with differing mapping requirements, the ability to implement customized solutions in the shortest of time & cost is the key factor when it comes to choosing the EDI solution for any 3PL.
While fully outsourcing the EDI processes to a managed service might be tempting (as it takes away the workload), 3PL should definitely consider investing in building its own EDI team. If they can afford the resources to invest in software, they should do so and hire experts for implementation. There is API-based EDI software, such as Zenbridge, that lets you hire API developers and implement EDI integrations. Also, API programmers are the most commonly available developer resources in the market.
However, if outsourcing becomes unavoidable, 3PLs should at least work with a managed EDI provider who doesn't charge heavily for even the simplest EDI mapping changes. Let's take a close look at how to compare EDI-managed service providers for 3PLs.
What should 3PL providers expect from EDI vendors?
A 3PL should expect its EDI vendor to support integrations across several/varied business cases since 3PL's customers typically belong to different industries. Each customer may bring their own problems that the 3PL should be able to solve with the help of their vendor. Also, stoppages in operations may result in massive financial penalties or losses that 3PLs would hate to experience.
So during the decision-making process in choosing an EDI vendor for outsourcing the EDI process, it is advisable to weigh them on their support's turnaround time and also how they bill for mapping changes and customizations.
The future of 3PL with EDI integrations
Eliminating manual labor and automating things as much as possible is the desirable way to go for most modern 3PLs to move goods and information. It is in the best interests of 3PLs to automate information exchange either through EDI or API and have an in-house team to manage day-to-day EDI operations. Once you understand the above 3PL EDI integration process, it is very easy to integrate EDI into your business, even for a small team.
Zenbridge is an EDI-as-API that provides ease of customization and flexibility. It helps 3PL build EDIs and automate as much as possible. To learn how Zenbridge works and how you can integrate it with your 3PL, you can schedule a demo with us by clicking here.