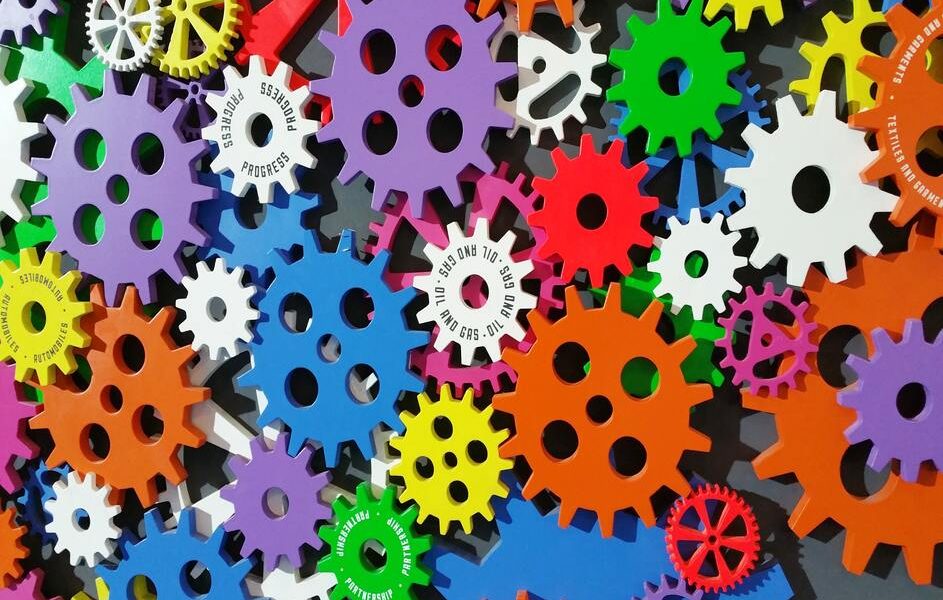 Guide
EDI automation using API in 2023
On May 15, 2023 by Shivam Rawat
What is EDI Automation
EDI automation is a result of the EDI software used for the exchange of B2B documents between your trading partners, the EDI environment, and the ERP system. It includes the automation of sending and receiving documents, updating the ERP for all EDIs, and meeting the compliance requirements of your partners. By automating critical aspects of the EDI process using EDI software, a business can thrive during high-traffic scenarios while maintaining high data accuracy.
Full automation of the EDI environment is a great feat for businesses to achieve. While the function of EDI ( Electronic Data Interchange) to send and receive data between two systems is automatic in nature, a myriad of functions embedded in several levels of the EDI process are manual even today. You can make multi-level automation possible by integrating advanced EDI software and strategies that b2b companies are using day.
In this article, we will discuss the applications of EDI automation, when to automate your data exchange process, and also explore the EDI options that appeal to modern businesses and developers.
Things you can automate in EDI using API
The EDI process is a sophisticated one, to begin with. It may not look like a lot is going on the surface to the newcomers, but internally, it only gets more frustrating as you keep adding new trading partners. Automating frustrating EDI tasks being your next strategy, here are the things to automate using modern EDI software or APIs.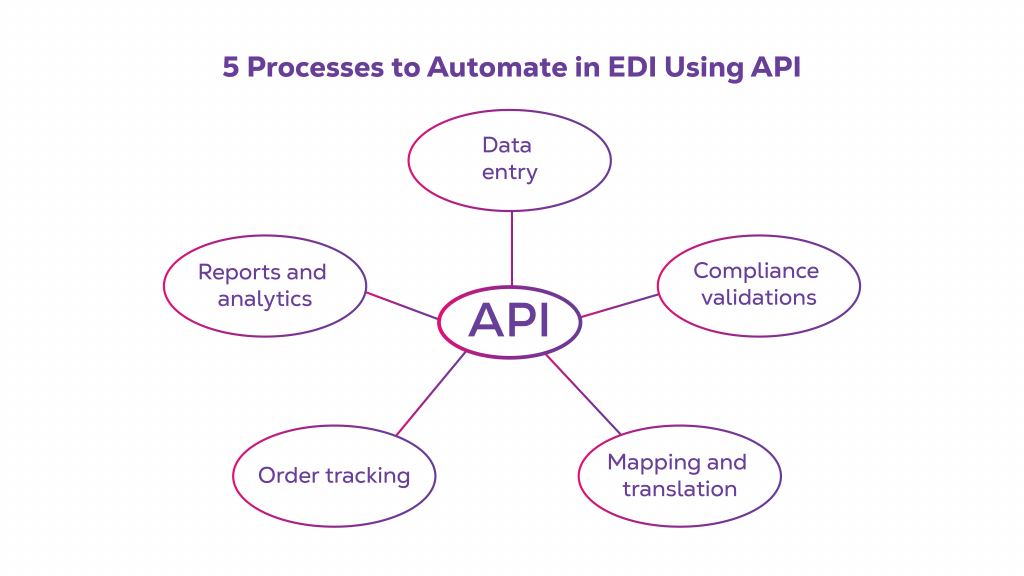 Data Entry
With ERP EDI integration, you will be able to notify the ERP system about the events that occurred in the EDI process. The EDI platform will update the ERP (and vice-versa) whenever an order is received or sent, allowing no room for errors in the supply chain repository.
Compliance validations
One thing that bothers most businesses is sending compliant EDIs. Generally, trading partners may take days to look at your EDIs and reject them if they are not compliant. In the waiting process, you may suffer chargebacks that are avoidable. The easy solution for this problem is an EDI Software that offers real-time validations for all EDI specs.
Mapping and translation
Not only does EDI software help with data entry, but it also makes mapping and translation easier in the ERP. It uses ETL functions – extraction, transformation, and loading to automatically understand the source, destinations, and format of the EDI data. That way, you do not have to enter any details manually.
Order tracking
A supply chain that manages order-to-process workflow needs to constantly update itself and the customers about the whereabouts of the order. Information like live location, change of delivery date, and returns need to be updated as soon as possible to strengthen the supply chain and reduce liabilities.
Reports and analytics
It is also necessary to have a system that tracks your performance and generates statistics. It will help you strategize the next steps as you upscale. Automating this process using a report and analytics tool is much faster than gathering statistics from manual sources.
When to automate EDI
Multi-level automation is a dire need to handle an increasing volume of orders. Every growing business should weigh its EDI options as the order volumes escalate. EDI processes are distinctively rigid and can take a long time to transform into an efficient system. Businesses forget to adapt to the changes and reorganize their priorities while upscaling. It results in poor upper-scale management and high-damage chargebacks. Thus, automating EDI integrations with a growing number of trading partners becomes necessary.
Automating is also a smart option for businesses that don't want an in-house but still want a solid and secure EDI structure. There are fully-managed services and developer-friendly APIs for EDI that offer quick onboarding and multi-level automation solutions for long-term EDI integration management.
EDI automation software for modern businesses and developers
When looking for an EDI solution that can perform multi-level automation, here are the things you should keep in mind.
Nature of use – Whether it requires EDI expertise and an in-house team or has a fully managed service?
Support – How long does the support team take to respond to your queries?
Pricing – What's the cost of integration and maintenance of the EDI system?
Implementation time – How long will you need to integrate EDI into your ERP and other systems?
Three types of EDI integration solutions are available in the market today: legacy EDI services, traditional EDI software, and APIs. We have detailedly compared these EDI solutions to help you with decision-making. Depending on the size of the business, requirements, and resource factors, you can compare these options to find yourself the right EDI software. Click here to read.
Conclusion
EDI automation software is the dire need for modern businesses that are looking to reform their supply chain management. Automation should replace every manual task in B2B that undermines the efficiency of a business as soon as possible. An ideal solution for your business would be EDI software that promises relevant features, frugal pricing, and strong support.
With Zenbridge's API, you can automate as much as you want. Whether you are using a cloud ERP system or have a back-end system managed by your own team, you are in good hands. Zenbridge can integrate EDI into any system due to its flexible nature. To learn more, schedule a demo by clicking here.