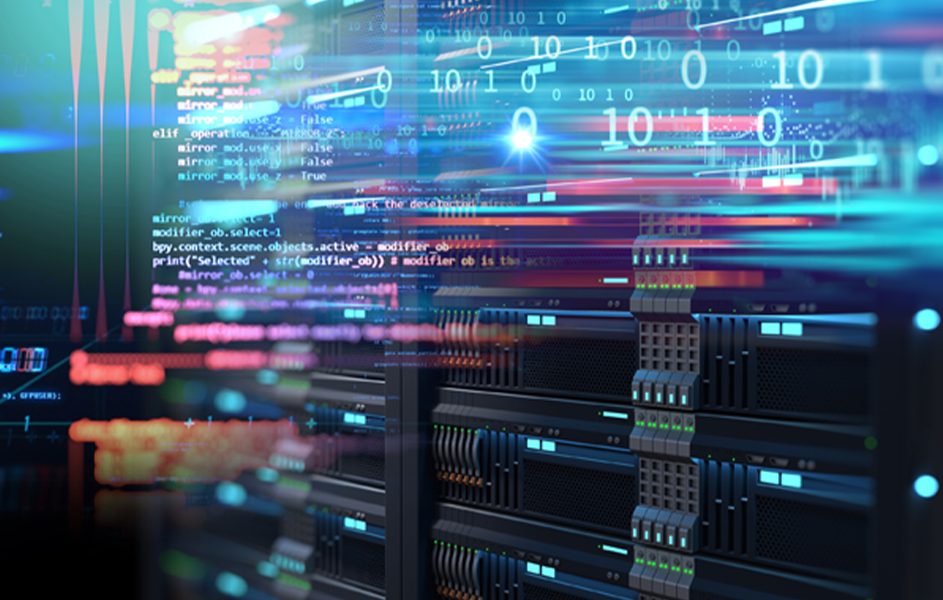 Guide
The best EDI solution for small businesses is Zenbridge. Here's why
On February 3, 2023 by Shivam Rawat
Zenbridge is a SaaS API-based EDI platform. It's the only platform that has an API for all major EDI standards (X12, EDIFACT). While we are very proud of the technological edge we have, we believe in a couple of things that make Zenbridge an ideal EDI solution for small businesses (1) Great customer support. Our support mantra is "do whatever it takes" to help your EDI integrations hit production. (2) Cheap and simple pricing – pricing that's easy to understand and scales well as you grow your business.
In the previous article, we discussed why one-on-one support and simple pricing are the two important parameters for any small business when opting for an EDI solution. EDI solutions that offer great support and cheap, transparent pricing are the best choice for small businesses. Through this article, we want to share our thoughts on how we have designed our support and pricing based on the needs of a small business.
EDI support at Zenbridge
We believe customer support will make or break us. Because when EDI integrations fail, it can cause a bullwhip effect across your supply chain resulting in financial loss, negative reviews, and unhealthy trading partner relationships. We truly believe that having a great support system for our customers will help us compete against some of the much larger EDI players.
Here are some of our key support features that make Zenbridge an ideal EDI solution:
Personal delivery manager
We firmly believe that our support process should be designed around empathy. It should also be personal. At Zenbridge, we assign exclusive delivery managers to every customer. You will be assigned a delivery manager as soon as you get on board. They manage everything from establishing EDI connections with trading partners to overlooking your EDIs for errors and updates. If you don't have in-house management, you can leave all your EDI worries to your Zenbridge delivery manager without second thoughts.
Unlimited training hours
In our article on "best EDI solution for a small business," we spoke about the importance of our customers being educated and self-reliant. It increases their efficiency tremendously. At Zenbridge, we offer unlimited EDI training. This is something many of our competitors fail to provide. As a result, their customers continue to remain handicapped against our customers who enjoy lifetime free developer and training support.
24×7 availability
Today's supply chains are global. You don't want to be stuck in long waiting queues of poor support infrastructures. You will feel the heat of this issue just when you have an important EDI that's pending or broken. Zenbridge has EDI experts supporting you round the clock. 24×7 support ensures your EDI matters are handled in real-time. We have a team monitoring your transactions for issues. In case of issues, the support team automatically communicates the issues and fixes to your trading partner. Zenbridge offers end-to-end trading partner management. You can read all about it here.
Pricing at Zenbridge
Zenbridge always felt that its competitors create complex pricing models so they can charge for a whole lot of nothing. If complex pricing breaks your morale, we say, 'let's make it easy.' Zenbridge has a tiered pricing model with simpler parameters to help you find the pricing for just what you need.
Pay when you go live
You can establish your EDI connections with your trading partners and test EDI integrations for free using Zenbridge. You don't pay us anything until you feel satisfied and ready to go live. Even if you want us to do the integration testing for you, we will do it for you at zero cost. As mentioned earlier, "we do whatever it takes" to help you hit production.
Lowest cost
Zenbridge manages to offer its customers the lowest pricing models in the market. For just $0.01/transaction and $400/integration, you can run a fully-managed EDI infrastructure with Zenbridge for any trading partner around the world.
Simple pricing – no hidden charges
There are no one-time setup fees or complex support packages that keep poking your bankroll. You will love the straightforward approach of Zenbridge, which has customizable pricing, easy opt-outs, and an upscale-friendly pricing model. Unlike the complicated prices of our competitors that reveal rooted charges later on, Zenbridge keeps everything at the surface while onboarding. We charge you based on just two parameters (1) EDI transaction volume per month and (2) the number of trading partners.
No small business can overlook its budget while looking for an ideal EDI solution. However, at times they may face difficulty in understanding EDI investments. That's why Zenbridge keeps its pricing absolutely simple.
Conclusion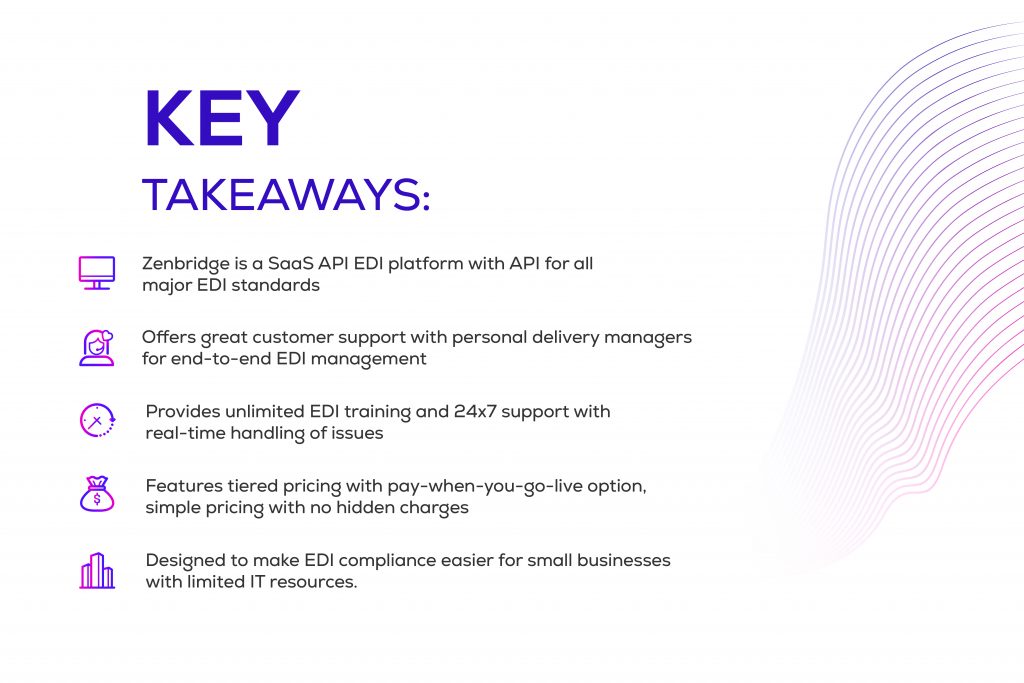 As a small business dealing with big trading partners, EDI compliance requirements with limited IT resources could be really hard. Zenbridge's platform, pricing, and support infrastructure are fine-tuned to make it really easy for small businesses to run an EDI process that's fully automated with an amazing set of EDI experts backing you 24×7. What's more, these things are at an affordable price. We would love to show you what we have got! Go ahead, and schedule a demo with us!