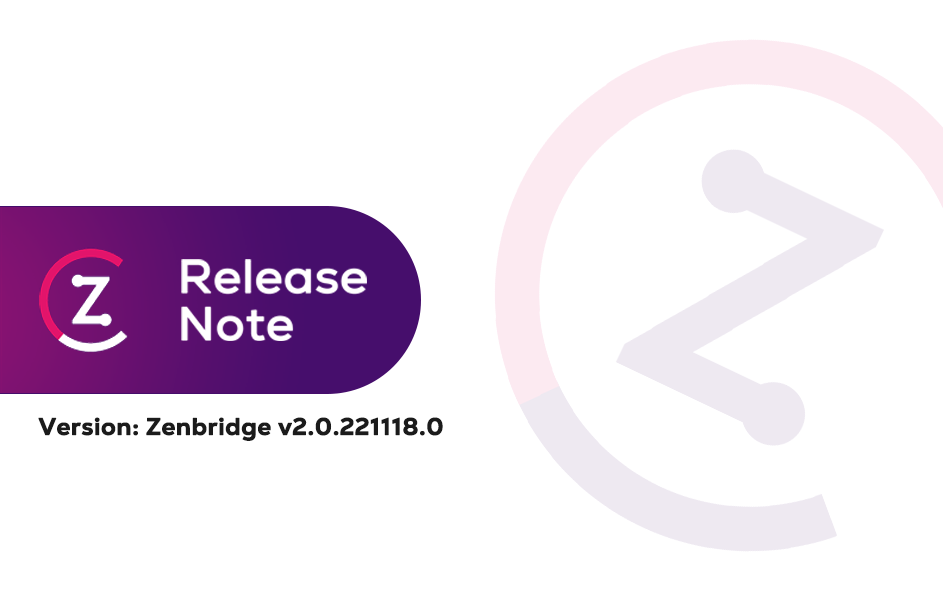 Product Release
Release Note – Zenbridge v2.0.221118.0
On November 18, 2022 by Zenbridge
Zenbridge v2.0.221118.0
18 Nov 2022
We are excited to announce the release of Zenbridge's latest version v2.0.221118.0. We wanted to strengthen the reliability and transparency of our MFT layer and we believe the following features gets us closer:
EDI Connection health check
You can now check the health status of the AS2 and SFTP connections established with your Trading Partners to exchange EDI files. A green sign is an indication of good connection health. A red sign is an indication that the EDI connection needs attention, hinting that you may need to test the connection set up with your Trading Partner.
Refined SFTP archive process for inbound files
Improvised archive request params to secure inbound file archiving after inbound processing. Now, your archived inbound files are more secure than before and readily available for restoration.
Customizable Connection Polling interval
You can now assign a polling interval of your choice to place a network request with a Trading Partner's SFTP inbox directory. Simply put, you can define how often you would like our service to access inbox folders to look out for an inbound file, avoiding obligations to follow the default polling interval.