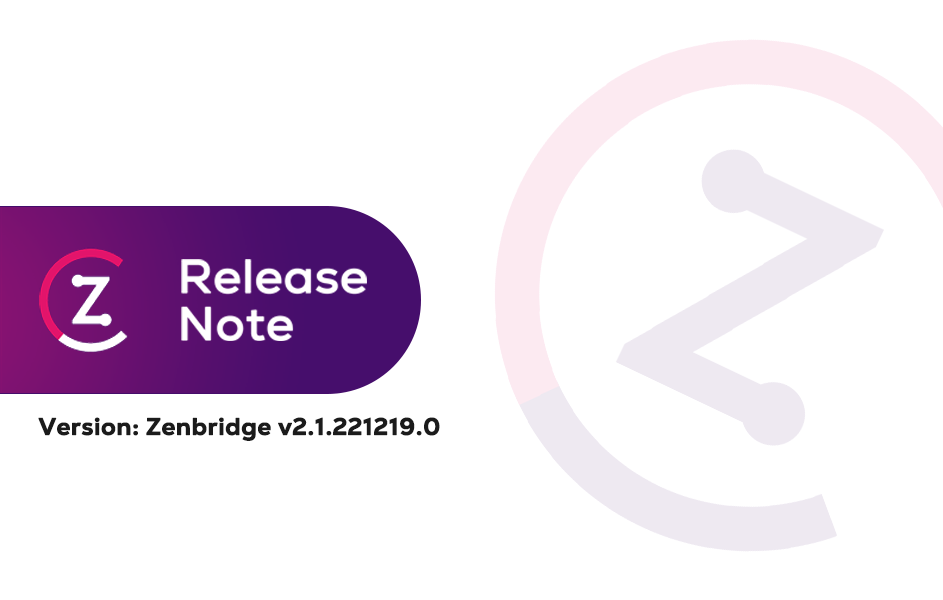 Product Release
Release Note – Zenbridge v2.1.221219.0
On December 19, 2022 by Zenbridge
Zenbridge v2.1.221219.0
19 Dec 2022
We are excited to announce the release of Zenbridge's latest version v2.1.221219.0. We worked on improving problem-solving and creating a friendlier transactions view, making decisions for viewing and updating EDI even faster. Here is what's new:
Issue management – Identify, Understand and Resolve issues better, faster
We cover more error scenarios with this update. The issue numbering convention sets you off to a great start, indicating the origin of the issue and providing a definite issue ID to look up further details. The user-friendly issue descriptions give you more information on the issue and direct you on how to handle it. All this is in a separate Issues Section in your dashboard, making it your go-to place for issue resolution. This is vastly different from the Issues tab at the Transaction level, which you will no longer see. Furthermore, the issue notification feature notifies you via email when errors occur.
Rich data view – Friendly Transaction Summary
We reveal our improved Transaction Detail View, which gives the user a friendly, easy-to-understand snapshot of the EDI transaction. This saves you the hassle of going through the raw EDI or JSON view of the EDI transaction to interpret the details within. The Transaction summary view works across all EDI doc types of X12 and EDIFACT. You can now rely on the Transactions View of your Zenbridge platform to process your orders or kick-start your daily operations without being entirely dependent on your ERP's transactional view.
To read Zenbridge v2.0.221125.0 release notes, click here.