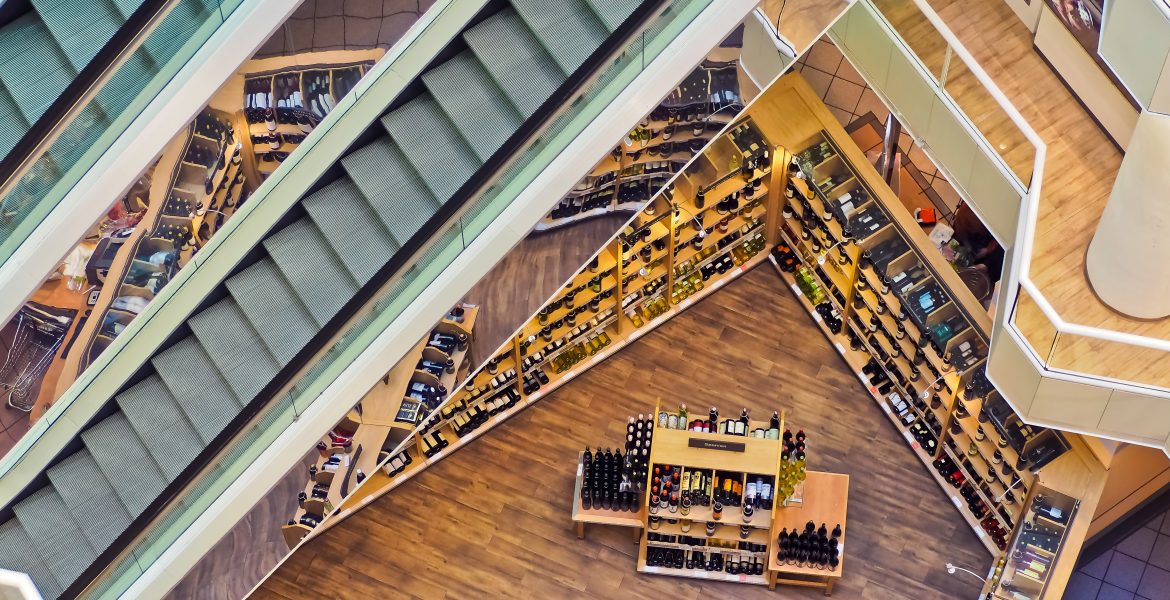 Retail EDI
Best retail EDI practices for a good delivery scorecard
On December 22, 2020 by Zenbridge
Delivery as a key metric in vendor performance
The retail industry has always been a competitive one. A good supply chain strategy is of paramount importance to the retail giants to stay afloat in the competition. To dominate the market, having a great product is no longer enough. To ensure customer satisfaction, timely product supply, and delivery in top-notch condition is essential as well. This demands a tighter EDI integration amongst all the stakeholders in the Retail industry.
Packing, storing, transportation, and distribution play a critical part in retail businesses. This is where Delivery Scorecard comes into play. It is a metric used by retailers in measuring the delivery performance of the suppliers and their 3PLs while delivering the products from their warehouse to the retailer's warehouse. Higher scores on the delivery scorecard strengthen the relationship between the suppliers and the retailers.
Here are three reasons delivery scorecard is increasingly becoming important in the retail industry:
Omnichannel Sales Model
It is a multichannel approach to sales that seeks to provide customers with a seamless shopping experience, whether they are shopping online from a desktop or mobile device, by telephone, or in a brick-and-mortar store.
Customers should be able to buy in the following ways:
In-store: Consumers continue to visit brick-and-mortar stores because they like to take home items immediately. Stores are becoming brand experience and innovation centers which are forcing retail brands to diversify their store formats, to target different customer segments. E.g. Small format stores allow brands the opportunity to dive deep into the needs of each market. Thus, they can cater to the specific needs of the local clientele (hyperlocal marketing). Small stores improve accessibility and reduce overhead costs for the retailer too.

Online: Having an online presence will help retailers promote their goods to a broad audience. It helps them target customers in other cities and states, thus building brand awareness and customer base. Having a dedicated mobile application serves three purposes, mainly (1) Easier accessibility for customers (2) Retailers could promote additional offers and discounts (3) Easier for retailers to update customers on important announcements.

Dropshipping: Suppliers purchase the product directly from a third party and ship it directly to the customer. Through dropshipping, the suppliers retain the inventory and fulfill orders on behalf of the retailer, thus reducing the costs of inventory and order fulfillment. Dropshipping also helps in creating a streamlined inventory arrangement while maintaining a seamless experience for the customer.

Store Pick up: Customers should be able to choose the store or pickup point where they want to collect the order after purchasing online. Store pick up enhances the shopping experience for customers who are busy and want same-day delivery. According to a 2013 study by Forrester Group commissioned by Accenture, 47% of customers surveyed said they used the in-store pickup to avoid shipping fees, 25% said they could get their products sooner and 10% indicated that they found it more convenient than waiting for a delivery. Store pick up also increases foot traffic, decreases the shipping cost and time, and also helps in decreasing order returns.

Next-Day/Same Day Delivery: Customers who want to purchase last-minute gift items, would love to have a Same-Day or Next Day Delivery service. They may also be willing to pay extra for such services. The next day or Same-Day delivery enables customer satisfaction, and the competitive advantage helps in building trust and reducing friction in purchase decisions. Consumers globally would consider abandoning an order if the same-day option wasn't available range from 16 – 41 % across various product categories. According to PwC, Global Consumer Insights Survey, 2018:
– A quarter of online shoppers said they would dip into their wallets to be sure of getting their packages within a one- or two-hour window of their choosing.
– 41% of shoppers are willing to pay for same-day
E.g.: Amazon's same-day delivery program, Target restock program
Customer Retention
The retailer's ability to attract and maintain repeat customers is becoming more challenging. Customer retention is much more than profitability alone. It helps retailers build on their customer relationships.
The retail marketplace is becoming more or less similar, with most retailers trying to provide more or less the same spread of products, across similar sales channels and competing to provide these at the best rates. Customers today are more aware because they are exposed to product and marketplace reviews on a regular basis. It is easier than ever to switch to the competition. Without a sound supply chain process, it will be difficult to line up products on time.
Efficiency in delivering: To compete in the present retail scenario, the same day and next delivery is gaining more importance. This was how Amazon hugely disrupted the retail supply chain. Having distribution warehouses close to carrier centres backed up by efficient logistics services can serve delivery requirements much faster.
Easier Returns: Returns are an inevitable part of retail. Customers would want reverse processes that make order returns as easy as possible. Handling returns is also heavily reliant on good supply chain management.
Pricing: Delivery costs play an important role in customer retention. Retailers need to ensure that the delivery fee is priced effectively. If the logistics is properly managed, then the overall expense reduces which can help the retailers to sell at reduced prices to the customers.
Constant focus on reducing costs and improving efficiencies
Carrier of choice: Certain carriers are preferred by retailers over others, especially when it comes to LTL shipments. The LTL carriers that go more often are referred to as preferred carriers because of familiarity with route and delivery locations. For e.g., Walmart determined it was more cost-effective and efficient to operate its facility with its fleet of drivers instead of a third-party carrier.

Labeling, Packaging, and Loading Practices: Correct labeling is essential to efficiently buy, store, sell, manage, and track goods. Retailers are picky and have set forth rules that need to be complied with to reduce the time spent in handling packages while unloading at their warehouses/DCs. Less time spent on verifying for missing paperwork, and sorting through poorly stacked trailers can save significant time and cost. These instructions are well thought out to prevent damage to shipment during transit and to utilize space better.

The retailers conduct cross-docking operations ( Cross-docking is a logistics procedure where products from a supplier or manufacturing plant are distributed directly to a customer or retail chain with limited to no handling or storage time ) to speed up outbound shipments. If the supplier's logistics fail to operate correctly, the retailer's cross-docking would also fail. E.g., Retailers like Walmart follow cross-docking to cut costs and to be more efficient. This cannot be possible unless vendors comply with Walmart's shipping/loading standards.

Shipping in full: Backorders happen when the retailers have less than what is demanded. It is a sign that the product is in high demand. If it is not managed well, it can also turn into a nightmare for the retailer. If frequent backorders take place, it might be a sign of poor inventory management by the retailer. To cope with the backorder, retailers will have to bring in additional workers to process incoming shipments.
What Retailers are expecting from Suppliers in different Areas
Order Fulfillment
Retail giants expect the Purchase Order to be shipped in full. The number of cases/pallets, and the no. of pieces per case has to match what is required in the P.O. With Retailers shifting to JIT inventory models, they are increasingly demanding that the order be fulfilled on or within the requested ship date and time specified. This is to reduce the cost and hassle of managing excess inventory at their DCs or warehouses and also to reduce the risk of running short of inventory.
For example:
A ) Walmart's OTIF guidelines require that it's FTL Full Truck Load as well as LTL ( Less than Truckload ) suppliers deliver orders 100 percent in full, on the must-arrive-by date (MABD), 98 percent of the time. Cases that are non-compliant or missing will incur a fine of 3 percent of their value, which includes early shipments because they create overstocks. Walmart also fines vendors for early shipment.
B ) Target fines vendors on late shipments at 5% of the order cost.
C ) Kroger charges a 3% fine on the value of the missing item of P.O. that is not fulfilled at 100%, and 3% fine on the invoice amount for failing to meet the Original Requested Arrival Date (ORAD). On-Time Compliance Purchase orders arriving more than two hours before or more than thirty minutes after the appointment will be subject to a non-compliance fee.
D ) A cancellation rate chargeback issue occurs when you cancel an order, either because you denied an order that Amazon submitted, or because you began to fulfil an order Amazon submitted but could not complete it.
Delivery Instructions
Retailers require vendors to follow specific delivery instructions because things can go wrong when handling the shipments. Incorrect packaging or insufficient details on the packs, or delivery to the incorrect location all involve high cost and time in correction.
To avoid this, retailers insist on choosing their preferred carrier because they know the different delivery locations, routes better. A specific trailer type is preferred, to suit their dock dimensions, for hassle-free unloading and loading. Some retailers require a comprehensive packing slip and a specific kind of pallet or case for packaging. Some also specify routing instructions the vendor should comply with, in the P.O.
For example:
A) In Costco, Tail-lift trucks will NOT be accepted, and Rear-loaded vehicles are the only vehicle accepted. It also specifies the preferred pallet supplier as CHEP. While receiving chilled and frozen deliveries, the refrigeration unit must remain on, during unloading. Failing these conditions, the orders can be rejected, which will mean high cost to the supplier and loss to Costco as well. FedEx National or FedEx Freight and UPS ground (for shipments that weigh under 150 pounds) are the prefered carriers.
B ) At Walmart, Corrugated pallets are not acceptable to ship into the Walmart D.C.s. Pallet overhang is not acceptable or approved. A packing slip must be attached to the outside of the last box loaded on the trailer, and it should carry information such as:
– P.O. type number.
– Location number.
– Department number
– Shipper's name and address.
– Vendor Stock number and/or Walmart item number.
– Case count per item.
– Total case count shipped.
Labeling
There is an increased emphasis on shipping labels as this is important for shipping through carriers by introducing uniformity for retailer-specific packages and for receiving and sorting at warehouses/DCs.
Retailers have deployed new measures to improve shipment visibility, receiving accuracy and the application of freight payment.
For example,
A ) Walmart has started an initiative for suppliers to ship a Walmart package with FedEx correctly. Walmart is asking all suppliers to upload their P.O. values electronically to FedEx using the standard P.O. field. Also, Walmart is asking all suppliers to use a standard address format for each store using the store file provided in the Walmart Retail Link website. To reach full compliance, vendors are required to send shipment data to FedEx at the end of each shipping day.
B ) HomeDepot requires that all special orders must have a Special Order Label affixed to every carton, that contains the correct P.O. number. HomeDepot requires that all Tertiary packing needs below information labelled on the side of the package:
· SKU No. (s)
· Department No.
· Product Description (for ceramic tile and natural stone, must include shade and tile size)
· Country of Origin
· Case Quantity
· Purchase Order No
C ) Amazon levies a No Show Chargeback if a carrier misses a confirmed delivery slot without canceling or rescheduling the appointment in advance. 250 $ for FTL 90$ for LTL
Real-time Information
To track order fulfillment from end to end, retailers require visibility into different stages of order processing. So, retailers seek information right from when a P.O. is received at a 3PL or vendor plant, to picking (before loading), loaded, and shipped. They also demand an end-of-day inventory sync. All these measures are part of trying to live up to the JIT inventory management, timely invoice processing, and levy chargebacks appropriately.
For example,
A ) Walmart insists on receiving acknowledgments for all of their Purchase Orders. Changes to P.O. have to be duly noted and acknowledged. There are rules to how purchase orders should be invoiced, e.g. an invoice should not be sent on the same day as the creation of P.O., invoices cannot contain zero total dollar amount, and all invoices should be submitted via EDI.
B ) Amazon levies a chargeback of 10% of the product, for Unconfirmed P.O., and to avoid this, the P.O. has to be confirmed within 24 hrs of receipt.
C ) Kroger invoices will only be sent via EDI. Paper Invoices will not be processed. Vendors could incur a non-compliance charge of 1% of the total invoice amount OR $250 (whichever is greater) per transaction.
D ) Retailers like Amazon and Target send back to the vendor, sales numbers for their respective products, inventory remaining, and any other point-of-sales information.
EDI best practices for Retail
A well-thought-out EDI plan for integration with your Retail partner can help meet the various compliance requirements. Implementing a few EDI documents alone will not help meet the multiple compliances. The needs and EDI compliances of the retailers have to be clearly understood.
The EDI plan consists of two parts- information gathering and technical implementation.
The various aspects of information gathering are as follows:
Understand the EDI standard of the Retailer
The suppliers need to have an idea about the standards that the retailers prefer. For example, the ANSI X12 EDI standard is the most common standard used by the North American retail industry.
Have a Good Grasp of EDI Documentation
The suppliers also need to have access to the retailer's EDI documentation. Usually, the retailers maintain all the EDI-related guidelines or documentation in a Vendor portal or a separate portal. In case that is not available, the suppliers should request the latest updated one. Few portals will include specific self-testing features as well. The suppliers must explore the portal and learn about the specifications and features.
For example,
The suppliers will have access to Walmart's Retail Link. All of Walmart's EDI guidelines are stored in the Retail Link. There is a self-testing link inside the portal to which the Walmart EDI team will give the supplier access.
Before beginning EDI implementation, the vendor and the vendor's EDI team should clearly understand the retailer's EDI documentation, the meaning of critical data elements, and the cases when they become mandatory/optional.
Most information on the compliances that retailers expect the vendors to meet diligently can be transmitted through EDIs. Therefore, most data points or information that is key to processing a shipment are mentioned in the EDI documentation. Retailers would provide critical information such as PO #, Date of shipment, Item details, Delivery Location, Packaging Instruction, Carrier and Routing details, Payment terms, etc. in the EDI.
E.g., If the retailer wants the suppliers to package the products in a specific manner or if they want a particular carrier for the logistics operation, it would be mentioned in the EDI document's specific segments.
Understand the EDI scheduling
Some retailers follow a unique time interval or event-based trigger for the sending and receiving of EDI files. This 'schedule' has to be clearly understood. This is understanding the order in which EDIs have to be sent to as well as received from the retailer.
E.g., Let us take the example of Walmart.
Scenario 1: Assume you send Walmart an EDI 810 [Invoice]. Walmart would then send a 997 acknowledgment back to you. Then you would have to wait for 24 hours to see if Walmart will send back an EDI 864 [Text Message] to highlight any issues with your EDI file.
Scenario 2: In the case of retailers such as Walmart, you have to code the EDI in such a way that the 997 Functional Acknowledgement should be sent only after 15 minutes. Walmart also specifies that the retailer does not send a 997 within 15 minutes of receiving its PO [850], and not later than 24 hours of receiving. So retailers have to set up a business rule to "schedule" the 997 EDI accordingly.
Now that you understand the business rules, data/information required, and the EDI structure, the whole EDI plan succeeds only if attention is given to the technical implementations below:
Follow the Communication Protocols
EDI communication protocol is the software that allows retailers and suppliers to exchange EDI documents. Both parties are required to use the same protocol. There are different kinds of communication protocols, such as VAN, AS2, FTP, OFTP, etc. A secure EDI connection protocol that the retailer prefers has to be set up.
For example, Walmart needs an AS2 connection. Other retailers are usually fine with any connection. The supplier has to send a connection certificate, and the retailer will provide their connection certificate as well to complete the setup. Certificates can expire, and if not renewed on time, this will interrupt the sending/receiving of EDI files. Hence once the supplier's certificate expires, they should ensure that they update the retailer with the latest one.
Ensure Correct EDI Mapping
Mapping is the process of fetching data from the EDI and placing it in the right tables and fields in the ERP.
For mapping to go right, an understanding of the WMS/ERP/MRP is important. The data from EDI may have to appear in one or more critical places, for the system users to see pertinent information while processing a shipment. Data from EDI may also feed other paperwork such as packing slips and shipping labels, which is why proper mapping is a crucial part of EDI integration.
E.g., Requested Ship Date from the EDI has to go into the Purchase Order table and the ASN [Advanced Shipment Notice] table. Preferred Carrier may have to appear in the Purchase Order section (table) and also in the retailers' supplier master table. Ensure that it is not missing in any of the key tables.
Keep in Mind the Business Rules and Validations
All the business rules and checks will be gathered during the requirement gathering phase itself. The implementation team has to maintain an exhaustive list of such rules and make sure they are implemented in the right manner. This means that a mechanism to identify errors and alert the respective teams to take desired actions is necessary. This way, EDIs with issues can be rectified, before being sent out to the retailers, and also incoming EDIs with errors can be identified and stopped before corrupt data can feed the vendor's system. A comprehensive and well-tested list of EDI checks will help to minimize errors and thereby EDI chargebacks.
Implement Proper Testing of EDI
Testing of EDI is often underrated. Most EDI implementations fail because it is only after going live that teams realize scenarios that they should have planned for earlier. All the operational scenarios that are likely to happen should be listed down and tested thoroughly; this includes the pass and fail cases. It would be better to list them down from the data gathering/requirement gathering phase itself. A test plan with the different test cases and their desired outcomes have to be prepared and agreed upon by both parties before testing can commence. Critical cases should be tested more than once or as desired, and unless all cases are passed, do not move to production.
E.g. If a retailer sends a PO, and later sends a PO with changes such as changed quantity or requested ship date; then two things should be checked upon:
Whether the EDI documents reflect the changes
Whether the WMS/ERP is reflecting those changes.
Here is an infographic to help you better understand the best retail EDI practices for a better delivery scorecard.

Over the course of years, the way retail brands are selling has changed. The brands have also started making significant investments in e-commerce and omnichannel initiatives. This calls for rigid integration and more automation which means that EDI integration alone will not suffice. This is where APIs come into play. EDI integration complemented by APIs hence, is the need of the hour.
Check out our EDI vs API blog which compares two very popular technologies – EDI & API and explains how APIs can complement EDIs in the Amazon Era.