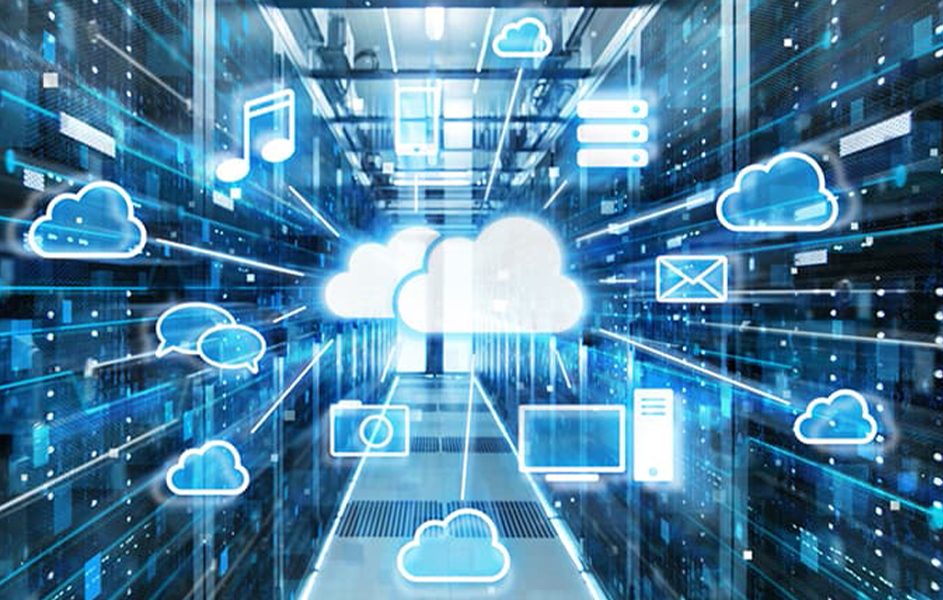 Guide
Cloud EDI Software Benefits that Every Small Business Must Know
On January 6, 2023 by Shivam Rawat
What is Cloud EDI?
Cloud EDI is a modern alternative to traditional EDI services, allowing businesses to send and receive documents online. Traditional EDI initiates the exchange of data with trading partners after the admin downloads the data specifications, creates the EDI document offline, and uploads it on an EDI network. This process consumes time and also requires regular hardware maintenance. On the other hand, Cloud EDI technology is introducing dynamic online solutions for expanding B2B integration needs.
Cloud EDI and APIs
Cloud EDI uses APIs that can access information from the cloud storage and manage the transmission of EDI data between two trading parties. These APIs offer an interface far more advanced than traditional EDI environments. They allow you to create EDI documents and integrations without investing in learning and coding EDI designs. Most EDI configurations also come pre-built on APIs and are customizable according to your trading requirements. For example, one of the many features on Zenbridge is the Spec Editor, which helps reduce the time to configure EDIs against EDI docs – a repetitive task for every EDI doc – from days of coding to 2-3 hours of using interactive dropdowns. Users can connect with any trading partner, configure EDI docs, and get validated, all in real-time, which is impossible for legacy EDI platforms to accomplish.
With API and cloud technology, EDI integrations can once again become popular in B2B communications since legacy EDI solutions have failed to keep up with modern technology when everything else is evolving. Here is why with the modernization and automation of other aspects of business infrastructure, you must also make a move from legacy EDI platforms to cloud-based EDI technology.
Benefits of Cloud-based EDI Technology

Limitless Environment
The biggest differentiator between old EDI platforms and cloud EDI is the work environment. Cloud EDI holds no limits in flexibility and scalability. You can use the same file location to export data into multiple APIs or create multiple backups for your EDI data without worrying about hardware or maintenance. It opens new possibilities to efficiently handle EDIs, which needed to be improved in old EDI services due to their rigid environments. The developer support at Zenbridge helps build custom solutions or features on the API and your partner ERPs, which lets you take full advantage of cloud technology.
Faster Integrations
Cloud-based APIs for EDI can deliver real-time responses for everything from specs configuration to production and error correction. Since the majority of the integration process on the API is automated, you save hundreds of manual hours wasted in coding, validations, and communication. Our API takes only days to integrate EDI with any trading partner worldwide. On the other hand, legacy EDI platforms still take 3-9 months to do the same.
Low Maintenance Cost
Even today, several businesses pay for an in-house team to work on legacy EDI platforms that manage all EDI connections. The cost includes paying expensive EDI experts, 24/7 monitoring staff, hardware, and EDI platforms. Let's agree that it's still a reasonable decision to maintain a small number of EDI connections. But as the EDI numbers start to increase, the overall cost of production to integrate and sustain EDIs will quickly reach astronomical numbers. Cloud EDI platforms maintain their own infrastructure, storage, and servers. So, you do not have to pay for hardware, developers, or maintenance for your EDI network. The two things that you will pay for are our initial onboarding costs on the API and regular payment attributes(such as $0.01 per transaction).
Better Communication
Technology today enables businesses to communicate information in just a few seconds. Yet, companies that use legacy EDI platforms need to wait for responses in emails and spreadsheets due to a lack of automation. It can cost you valuable time and resources that could benefit other aspects of your business. Zenbridge's API solves connectivity issues by setting up a communication and collaboration dashboard where you can discuss EDI requirements with trading partners in real-time. Since everything is on the cloud, you can communicate instantly from anywhere using an internet connection without any delays.
Cloud technology has given rise to new possibilities in enterprise computing. It's meeting the demands of organizations for better integrations, workflows, and stable infrastructures that are built to last. Irrespective of how big or small the business is, everyone will move its data communication to the cloud sooner or later in this decade to free up workplaces from hardware cluttering.