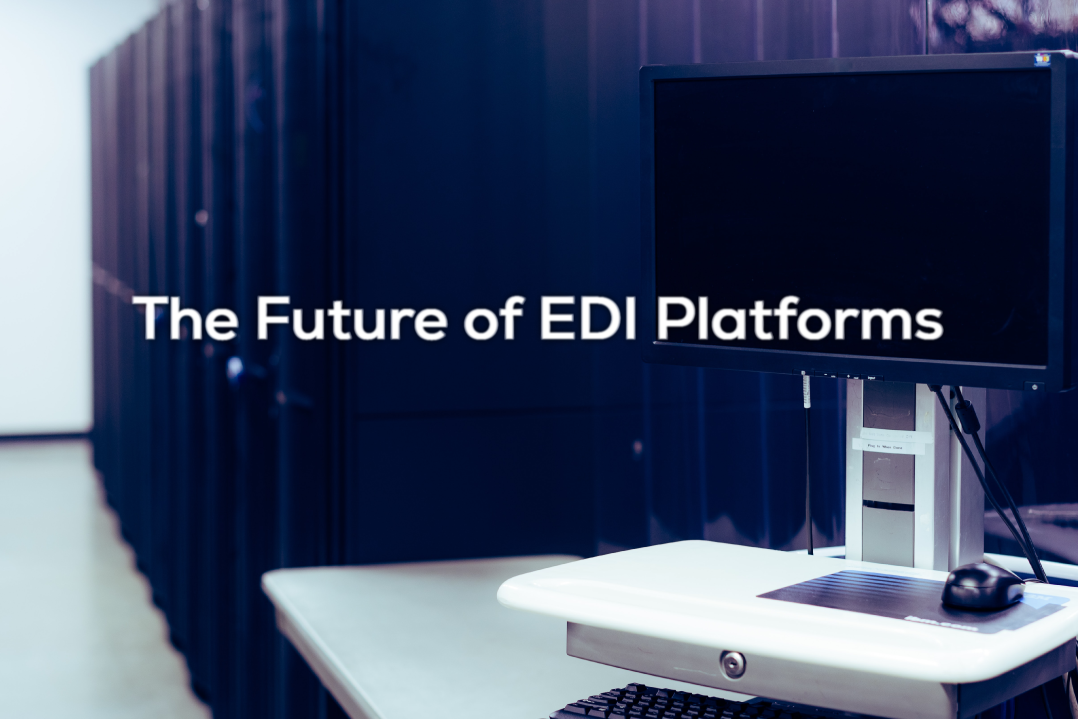 EDI Platform . Guide
EDI Platform – Definition, Features, and Future
On August 1, 2023 by Shivam Rawat
What is an EDI platform?
An EDI platform makes businesses capable of establishing connections with trading partners, managing file transfers, and integrating with your ERP or other management software. It is a control panel with tools and resources which help businesses customize their EDI relations with trading partners from various industries or sectors. EDI platforms can be solely software or managed EDI service providers based on the platform's functional capabilities.
In this article, we will learn how an EDI platform works and whether it will fulfill your future EDI needs.
EDI platform features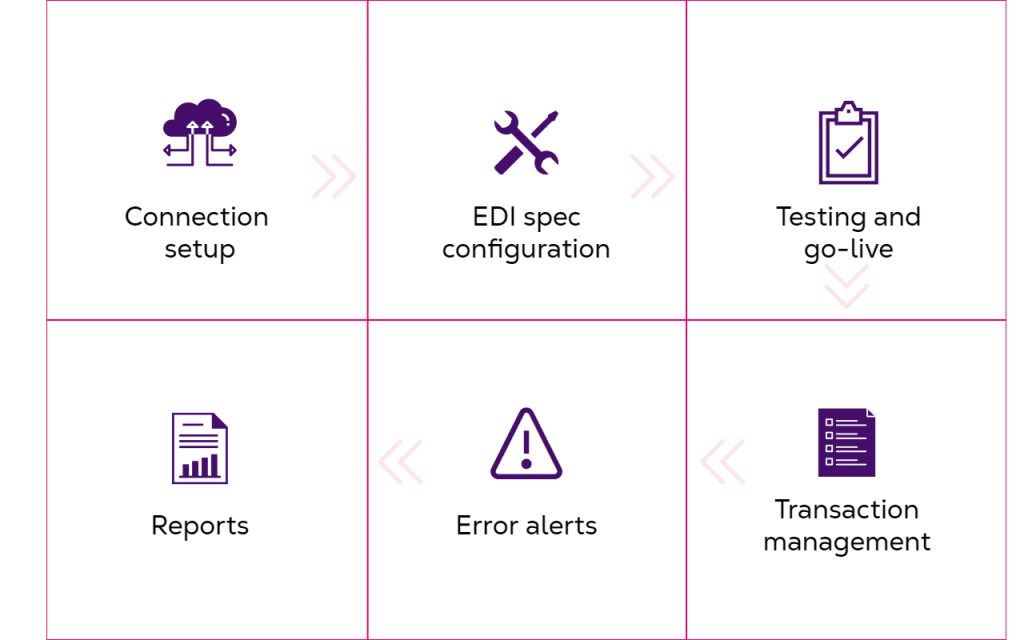 Some of the features of an EDI platform are as follows.
Connection setup
EDI platform helps developers configure and enable a connection on an MFT server by registering the unique connection parameters of each trading partner on the platform.
EDI specification configuration
The EDI platform provides a dashboard to configure the EDI specifications of each trading partner. These specifications later help the platform validate each EDI transaction before forwarding it.
Testing and go-live
EDI platform generates test data based on spec configurations and simulates EDI in a test environment. It helps programmers check for errors in the file and correct them before moving to production.
Transaction management
Business analysts can view all transactions (both successful and failed) in a separate transactions dashboard, which indicates their processing status and all related information needed for business purposes.
Error alerts
Managing EDI file errors becomes easy. You can monitor alerts and resolve issues actively, as the platform responds to issues and directs you to the exact error location.
Reports
EDI platform can provide reports of EDIs exchanged in closed periods, which can be highly beneficial while upscaling. You can analyze EDI statistics and reorganize your supply chain strategy for better efficiency.
The Future of EDI Platforms
EDI has played an integral role in the supply chain ecosystem for a long time. However, the technology to handle data itself has undergone several mutations in the past few decades. At present, API technology is the most cutting-edge technology for two systems to communicate data. Most software systems, including WMS, TMS, and SCMs, have already become API-centric. It is time for EDI platforms to enable API into their software architecture. It will bring tons of benefits to users.
Developer friendly integrations
Reduced implementation times
Real-time data validations
Easy to learn infrastructure
Available API developer pool
Considering the time EDI platforms take to integrate with other systems, API will escalate integrations without interfering with the data standards of EDI. Businesses should move to EDI platforms that have existing API capabilities. To help you with decision-making, here is a guide to address your EDI requirements and suggest apt solutions.
Conclusion
In conclusion, EDI platforms revolutionized data exchange with applications to read and manage EDI documents. However, with the rise of modern technology, such as API, EDI platforms should also evolve their integration capabilities to serve their customers better.
To learn about Zenbridge's API for EDI integrations, schedule a free demo by clicking here.