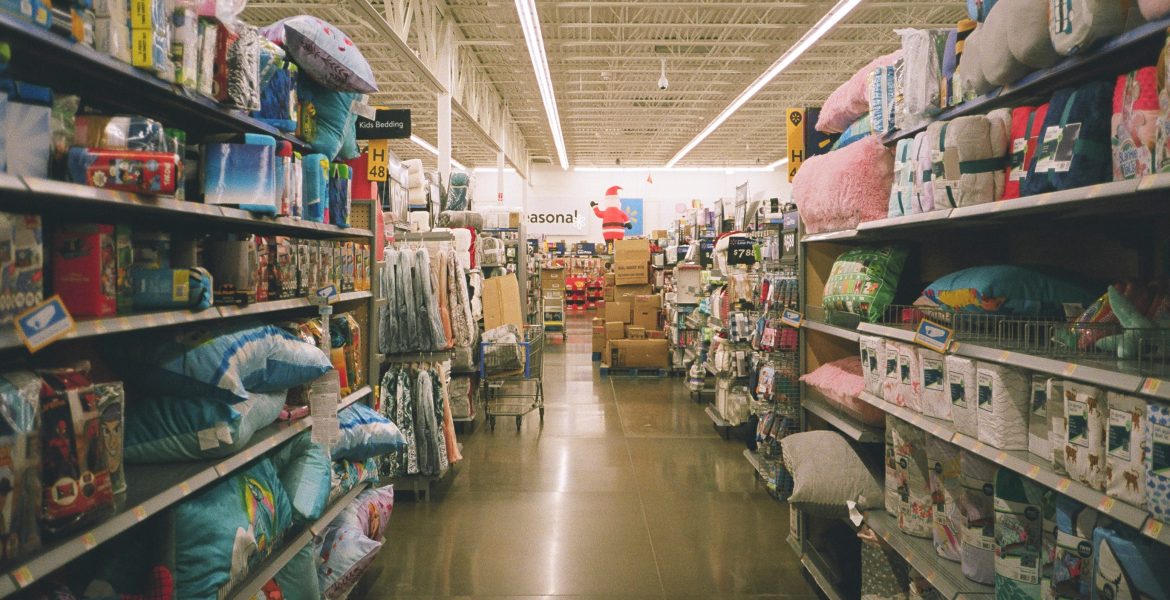 Guide
Retail EDI – How to Integrate EDI with the likes of Walmart, Amazon, & Costco
On August 16, 2023 by Shivam Rawat
The retail industry is extra cautious with EDI compliance and consistency, which can severely impact the growth of a business if it can't suffice the demands of retail partners' EDI. An ideal EDI solution should fulfill any retailer's EDI requirements as well as provide a technological edge over legacy EDI platforms.
This article talks about retail EDI, transaction sets, problems in retail EDI, and modern solutions for EDI integrations with retail giants like Amazon, Walmart, & Costco.
What is Retail EDI?
Retail EDI refers to the electronic interchange of business data of a consumer brand with a retailer. There are three steps involved in the retail EDI integration process.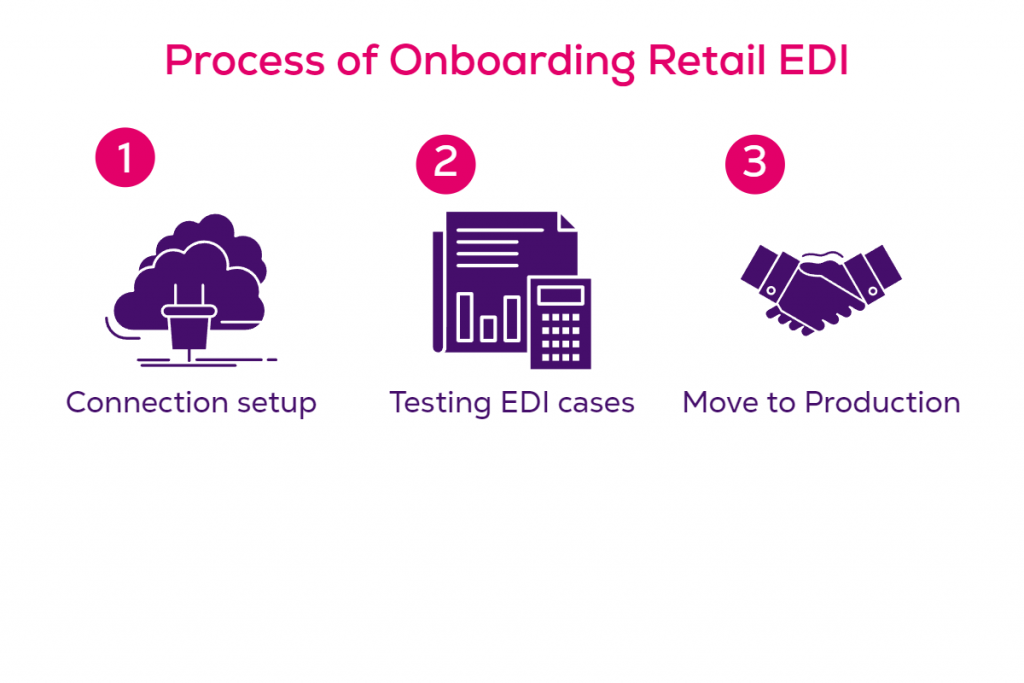 Step 1: Retailer shares their EDI specifications and Test & production connection details (AS2 or SFTP) for the connection setup.
Step 2: Testing EDI cases/scenarios dictated by the retailer to achieve 100% success in transmission.
Step 3: Migrating the test setup to production and informing the retailer to go live.
Let's take a look at commonly used EDI transaction sets in retail.
EDI Transaction sets in Retail
| | |
| --- | --- |
| Transaction Set | Use Case |
| EDI 810 | EDI 810 is an Invoice. It contains the invoice number, date, product description, quantity, shipping, and payment details. |
| EDI 816 | EDI 816 is referred to as Organizational Relationships, which carry the company name, type of service such as warehousing or shipping, and address information of the trading parties. |
| EDI 824 | EDI 824 is an Application Advice that informs about the status of made transactions. It informs whether the transaction was accepted, rejected, or accepted after changes. |
| EDI 850 | EDI 850 is a Purchase Order sent as the first step to place an order. It contains the required item details, quantity, pricing, payment, and shipping details. |
| EDI 856 | EDI 856 is called an Advance Shipping Notice. It shares the details of a shipment reaching a partner's facility. It contains tracking details, barcode information, and time & date of shipment. |
| EDI 860 | EDI 860 is a Purchase Order Change used in case some changes are required with the shipment. It includes information on changes in item, quantity, and delivery date. |
| EDI 864 | EDi 864 is a Text Message document that is exchanged between trading parties to convey any message to each other, for example, contract details or direct notifications. |
| EDI 940 | EDI 940 is a Warehouse Shipping Order which businesses use to instruct their remote warehouse to ship an order. It contains order details, shipment details, and manufacturer details. |
| EDI 945 | EDI 945 is a Warehouse Shipping Advice sent by 3PL warehouses to a supplier to inform that an order has been shipped successfully. It contains shipping details, item details, and quantity. |
| EDI 997 | EDI 997 is called Functional Acknowledgement, which is sent as a response for every EDI received. It tracks the number of successful transactions. |
| EDI 944 | EDI 944 is a Warehouse Stock Transfer Receipt Advice that informs a supplier that a shipment has been received. It contains supplier details, warehouse information, location, and date and time of receiving. |
Problems in Retail EDI
EDI truly made supply chain workflows more efficient by automating data exchange, but the advent of API has evolved the way computers can exchange data, which made shortcomings of EDI very apparent to businesses. Two common problems faced by businesses with EDI in retail are:
Validation delays
Retail giants like Amazon, Walmart, and Target have thousands of trading partners running EDI 24×7, so attending to every trading partner's emergencies becomes difficult at times. If an EDI validation issue arises amidst your shipment process, you can't help but wait until your retailer looks into the matter. Until then, your shipment will not process to the next stage. Despite high-speed data exchange, real-time validation is something EDI could not achieve, but API-based EDI can.
Compliance based chargebacks
Another major concern is the high chargebacks businesses receive from retailers. Retailers cannot accept bad EDIs because of two reasons.
It impacts the quality of their service to customers during delivery if they don't have the right information to work with.
It hinders their internal warehouse management as incorrect or insufficient information can delay or halt their workflow.
Thus, retailers charge high penalties for bad EDI to compensate for their losses.
Modern solutions for retail EDI
Every other software system, such as ERP, WMS, and TMS, is becoming API capable, which means easier integrations, real-time validations, higher speed, and accuracy. If you can convert your ERP data into an EDI file using API, it takes away the pain of dealing with traditional EDI systems and services that have not caught up with modern technology.
Hence, a modern solution for retail EDI, in simple terms, is an EDI platform that is supported by API. It should convert API to EDI and vice versa. It means that you are EDI capable, but you enjoy the resources and developer pool of API.
Conclusion
Retail EDI is more demanding than other industry EDIs. Bad EDI data can't sustain healthy trade partnerships with retailers for long. Businesses will soon become victims of chargebacks and broken supply chains. Retail giants are gradually migrating their EDI to API for better efficiency, speed, and accuracy. While businesses with legacy EDI systems should think about a complete EDI overhaul for API capabilities, new businesses should have API-based EDI as their criteria when looking for an EDI platform.
Schedule a free demo to integrate with any retailer and to handle EDI-as-API – click here.